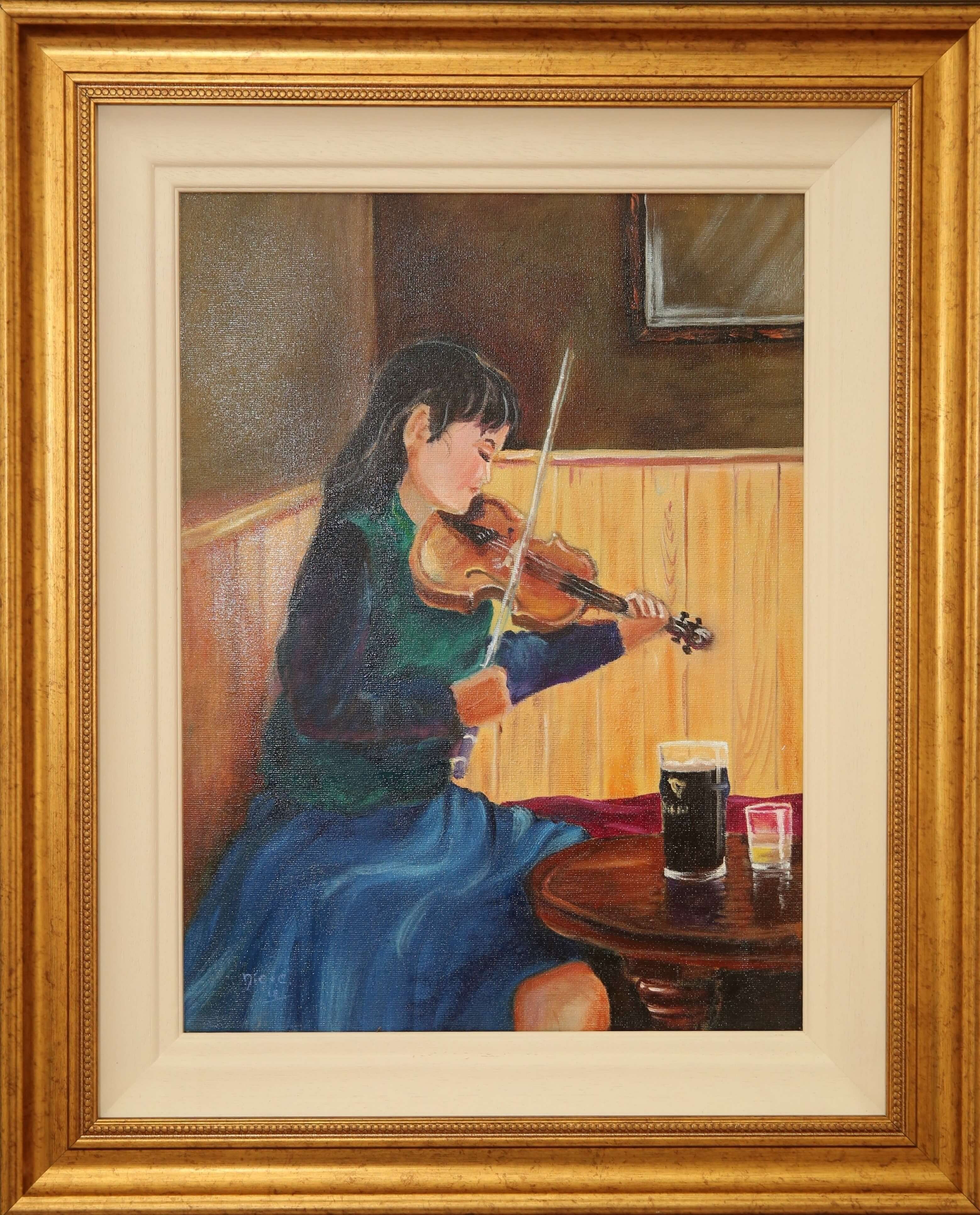 "Zoe" fan
Shop Code: zoe-fan-ptgorg010
Artist: Siobhán Ní Comhghaill
Price&nbsp:&nbsp€195.00
Product Description:
The Fleadh Cheoil / festival of music - is an Irish music festival held every year.
In Ireland, there are county and provincial competitions leading to the All-Ireland Fleadh which is held in a different location every year or every 2 years.
Fabulous memories of Fleadh 2019 in Drogheda, Co.Louth.
Product details:
This is an original product. Signed by the Artist
Only 0 in stock